Book Beginnings is a weekly bookish meme hosted by Rose City Reader. To participate, you have to post the first sentence of the book you are reading and write your thoughts about it.
I just found this weekly meme and it seems pretty fun. I'll be participating in this as much as i can in the upcoming weeks.
For this week, I've chosen:
Th Sin Eater's Daughter by Melinda Salisbury.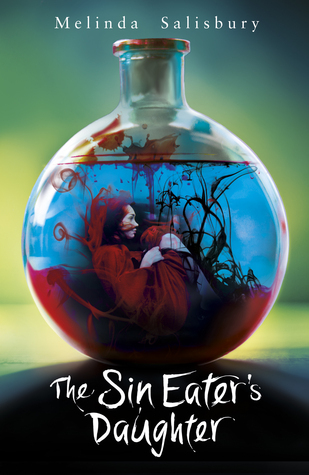 "Even when there are no prisoners, I can still hear the screams. They live in the walls like ghosts and echo in between footsteps. If you travel down deep into the belly of the castle, beneath the barracks where the guards sleep, beneath the Telling Room, that is where they linger behind the quiet moments."
-first paragraph of chapter 1, The Sin Eater's Daughter by Melinda Salisbury
The opening line seems very intriguing and captivating. I have just started this book and have really high hopes for it. It's part of a YA Fantasy series.  I've read fantasy before but nothing that sounds like this. Also, I'm listening to the audiobook version of this book which i downloaded for free from here
Here's the Goodreads synopsis:
I am the perfect weapon.
I kill with a single touch.
Twylla is blessed. The Gods have chosen her to marry a prince and rule the kingdom. But the favour of the Gods has its price. A deadly poison infuses her skin. Those who anger the queen must die under Twylla's fatal touch.
Only Lief, an outspoken new guard, can see past Twylla's chilling role to the girl she truly is.
Yet in a court as dangerous as the queen's, some truths should not be told…