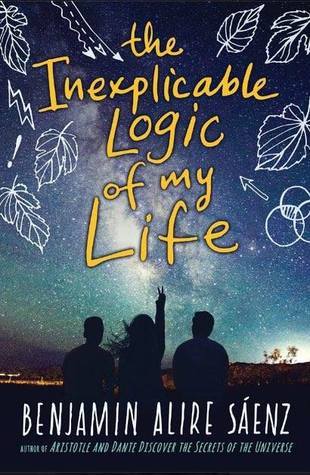 Genre: Young Adult, Contemporary
Publisher: Simon and Schuster (20 December 2017)
Pages: 464
Format: Paperback
Source: Bought from Amazon
My Rating: 4 stars
After reading Aristotle and Dante Discover The Secrets Of The Universe, I was extremely excited to read this book. I was not disappointed but I was surprised.
This book follows the lives of Sal, a high-school senior, his gay dad Vincente and his best friends Sam and Fito. The thing about this book is that it doesn't have a main plot. It mainly involves the relationships between these characters and their lives as individuals.
Sal was a very interesting and relatable character. He was in his final year of high-school and he found himself confused, angry and questioning everything. His character was relatable as that is a phase a lot of us go through. I loved seeing his character develop throughout the book.
Vincente was an absolutely amazing father and he reminded me so much of Atticus from To Kill A Mockingbird. It was also very interesting to read about an LGBTQ parent.
The author created each character brilliantly. The portrayal of a family bond in this book was absolutely beautiful especially a family that isn't related by blood.
I noticed something while reading this book as well as while reading Aristotle and Dante- the author using his character questions a lot of interesting things about life. I found this very fascinating because it makes us completely connect to the characters and makes them very relatable.
I have read many books in this genre and while most of them were unique and remarkable, I feel that this book was very different from them all. This is not a very exciting book, It feels long and the story doesn't have a particular direction. But it is certainly thought-provoking and kept me very engaged.
Find me on Instagram | Twitter | Goodreads