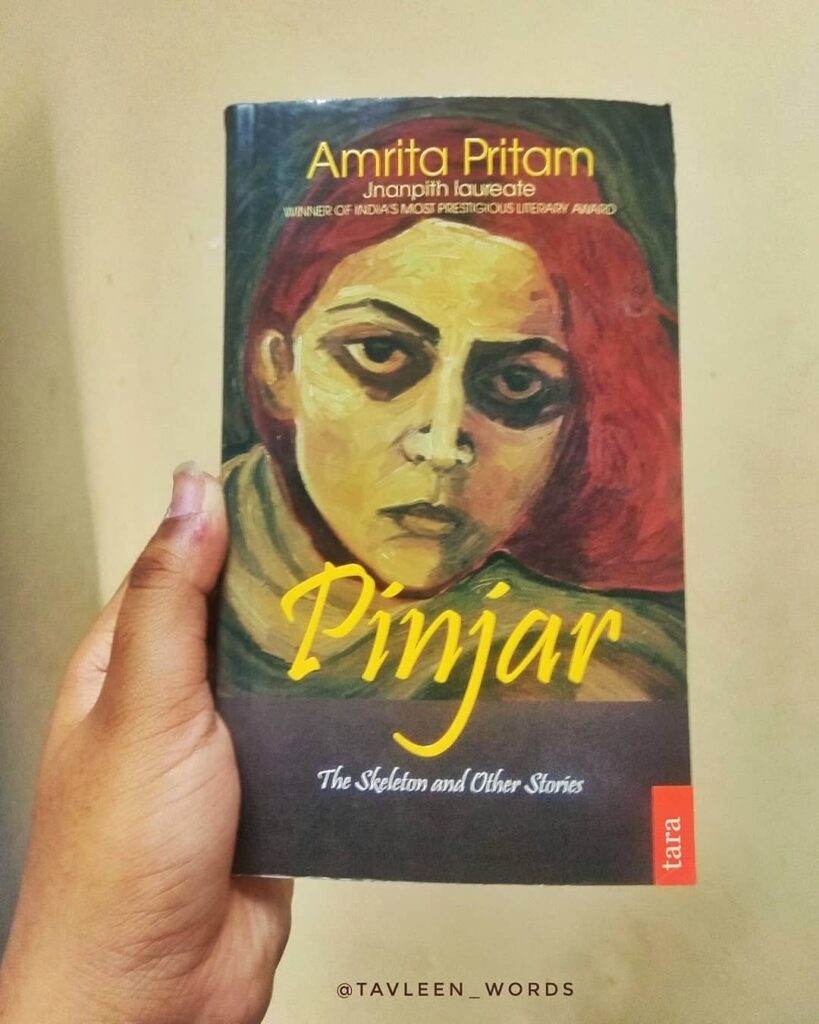 Pinjar (The Skeleton) by Amrita Pritam, translated from Punjabi to English by Khushwant Singh is a part of my Literature and Cinema paper. I'll be watching the movie soon in class. I had been anticipating reading this book ever since I discovered Amrita Pritam. A female Punjabi write who is well-known for being radical in her opinions and life choices. A woman who lived through the partition of Indian and wrote about it without holding back. A woman who left her home forever and in the process, saw many many women being destroyed by the inhumanity of the world.
Ajj Aakhaan Waris Shah Nu or Today I Invoke Waris Shah – A poem of lament by Amrita Pritam
Pinjar is a short read. Through one woman, Pritam tells the story of many women of that time who were displaced, abducted, raped, or forcefully married into another religion. The English translation is simple to read. I imagine the original would have a much deeper impact on the reader. The story of the protagonist, Puro, is complex. She questions her place in the world and the injustice done to her for being a woman. She comes to love as well as hate her husband who abducts her, marries her, and converts her into his religion. I think this novel is incredibly relevant even today. Pritam shows how women, since time immemorial, have been used as objects of revenge during wars. In the works that I have read so far, I've found her writing to be bold, powerful, and full of emotions.
Find the book here – Goodreads | Amazon