Hey everyone! This is a list of authors whose one or two books I have already read and I want to read more books by them in the future. I have quite a lot of authors for this list so I will be doing it in two parts. I'll post the second part of this post soon.
1.Stephen King
Book I have read: Carrie

Carrie is the only book I have read by Stephen King and I loved it. I really liked his captivating writing style. He is one of the most popular authors of horror fiction and I've always been intrigued by him. I currently own two of his books – Rose Madder and Dreamcatcher.  I'm hoping to read at least one of them soon.
2. Emma Donoghue
Book I have read:
I read Room a while ago and was completely moved by it. This story is nothing like anything else I've read. I dont know much about Emma Donoghue's other works but I'm excited to try them
3. Dan Brown
Book I have read: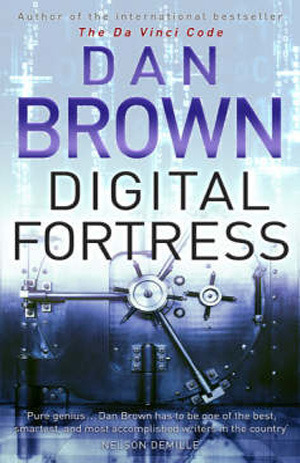 Digital Fortress was one of my last reads of 2016. I did not expect to be completely blown away by this book. If this book was so good, I cannot wait to see how Dan Brown's other books will be like.
4. Jane Austen
Book I have read:
I really liked Pride and Prejudice. Among Jane Austen's other works, I'm really intrigued by Emma and Sense and Sensibility. I bought the latter a long time ago and I'm hoping to finally read it this year.
5. Sudha Murty
Book I have read:
I read Wise and Otherwise a few months back. I was actually surprised at how brilliant this book is. I am really glad that I discovered this other and really hope to read more from her soon.
6. Durjoy Dutta
Book I have read:
I didn't really love Our Impossible Love but I didn't hate it either. I enjoyed reading it more than I thought I would so I'm curious to see if I'll like this author's other books.
7. Neil Gaiman
Book I have read:
I really enjoyed reading Coraline. I liked how it was creepy but not really scary. I also liked Neil Gaiman's writing style. All of his books seem to have really interesting plots and I can't wait to read them.
8. Raold Dahl
Books I have read:
I recently read these two books by Raold Dahl and enjoyed both of them. He seems like a great children's author and I definitely want to read more from him.
This is it for the first part of this list. I will be posting the second part soon. Let me know down below your thoughts on these authors and their books.