Better late than never, right?
June was a good reading month for me. I didn't read all the books that I wanted to but I read a good number and loved most of them. In total, I read 8 books and re-read 1 book.
Books I Read
1. The Company of Women by Khushwant Singh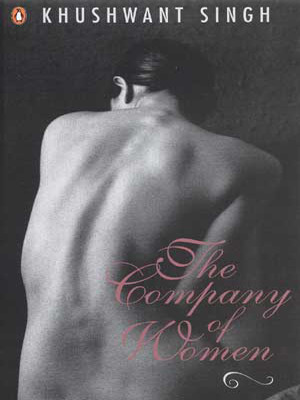 My Rating: 2.5 stars
Ever since I read his short story The Portrait of a Lady,  I have been intrigued by Khushwant Singh's writing. I recently had the chance to get this book very cheap from a used book store. I had no idea what it was about before buying it but I was still exciting.
I honestly don't know what to make of this book. After reading the synopsis, I wasn't expecting much from this book and I didn't get much either. It is the life story of a man with an insatiable sex drive and who seeks the company of different women. I'm trying to understand if there is a purpose behind this book. What is it trying to tell us? I liked how it portrayed the reality of Indian society but what I can't decipher is Mohan Kumar and his story. I certainly hope I like his other works more.
2. Aristotle and Dante Discover the Secrets of the Universe by Benjamin Alire Sáenz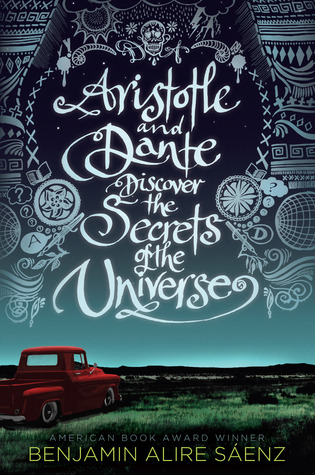 My Rating: 5 stars
This book was absolutely beautiful!! I loved Ari and Dante's friendship. I loved the story and I loved the narration. The audiobook was great. This is a book that will stay with me for a long time and its definitely a new favorite now.
3. I'll Give You the Sun by Jandy Nelson
My Rating: 5 stars
This is one of the most mind-blowing books I have ever read in my life.
After listening to Aristotle and Dante, I  rediscovered my love for YA Contemporaries and went on to listening to this.
Five stars or any star rating is not enough to describe this book. MY words aren't enough to describe this book so I'm not even going to try.
This book was an experience and Jandy Nelson's writing was magical.
I loved how every single emotion and feeling is described in this book. I loved how this book has made me look at art like I never would've otherwise. I loved the story. I loved the characters.
4. Lady Midnight (The Dark Artifices #1) by Cassandra Clare
My Rating: 4.5 stars
I loved this book. I really did. I just wasn't blown away by it. I hope the series gets better and more exciting. I missed​ the humor, action and excitement that Cassandra Clare's books usually bring.
I did really love Julian and Emma's attraction. It made the book really intense. I'm soo rooting for these two and I think Cassie Clare likes to write forbidden romances. I loved all the blackthorn children and Christina as well.
I also loved Emma and Julian as individual characters. The thing that I loved the most was that she was the first strong female protagonist in the Shadowhunter Chronicles. I'm​ not a fan of Clary or Tessa but I really liked Emma.
My heart went out to Julian. He was like a tortured soul and the chemistry between him and Emma was phenomenal.
I also think this book is the most well written of all of Cassandra Clare's books. The plot was structured properly and the pace was good. It is certainly a huge improvement from TMI series,
This book and the Shadowhunters TV show reminded me of how I much I loved this world. I really want to re-read TMI and TID sometime in the future and read The Bane Chronicles and Tales From the Shadowhunter Academy.
I have high hopes for Lord Of Shadows and I hope I'm not dissatisfied.
5. More Happy Than Not by Adam Silvera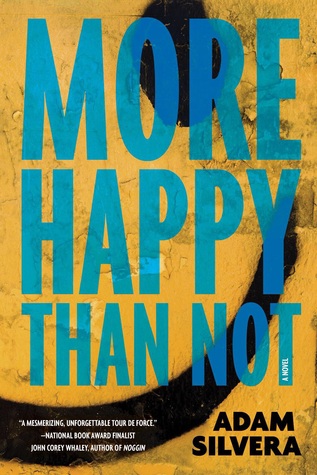 My Rating: 5 stars
This book made me both happy and sad at the same time. It was so emotional and brilliant ! I can't believe this is a debut book. The story and the themes of the book are all very well done. I especially liked Aaron's struggle and quest in finding happiness. The audiobook was great though at first I didn't like the narrator's voice. This is a great coming-of-age book and I highly recommend it.
6. The Tree with a Thousand Apples by Sanchit Gupta
This is an amazing book. I'm not going to say anything else since I have done a full review of it. You can check it out here.
7. Milk and Honey by Rupi Kaur
Milk and Honey is the first book which I bought and read in the same day. This book was a journey and it truly felt empowering to me. Rupi Kaur's writing was powerful and bold. I loved how she wrote on such sad and emotional topics. This is one of those books that will stay with me for a long time and I might want to revisit it from time to time. Some parts were not very original. There were things that I had already heard of but when i read about them from the author's perspective, they were no less inspiring. I highly recommend this book. I feel like it is a book that can truly help and comes from a very sincere place.
8. Dangerous Games by Danielle Steel
My Rating: 3.5 stars
I have done a full review of this book here.
Re-read Pride and Prejudice by Jane Austen
I had been meaning to re-read Pride and Prejudice for a long time and I finally managed to do it in June! I also listened to a huge part of the book on audio. I really enjoyed re-reading this story and now I can move on Jane Austen's other books.
Books I Acquired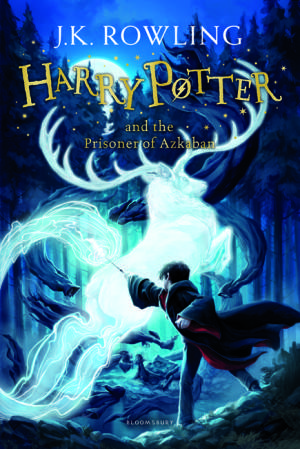 I acquired 5 books in June and I'm really happy about that and since its such a small number, I decided to list them here and not make separate post.
1. Against All Odds by Danielle Steel– A huge thanks to Pan Macmillan India for sending me this book for review.
2. All The Ugly And Wonderful Things by Bryn Greenwood– I won a  beautiful hardcover, signed edition of this book in a giveaway. Thanks to the author for sending it to me!
3. Harry Potter and the Chamber of Secrets 
4. Harry Potter and the Prisoner of Azkaban
Now I have to get only 3 more books to complete my HP set.
5. Milk and Honey by Rupi Kaur
I bought this book from a nearby market along with the HP books,
Tv Shows and Movies Watched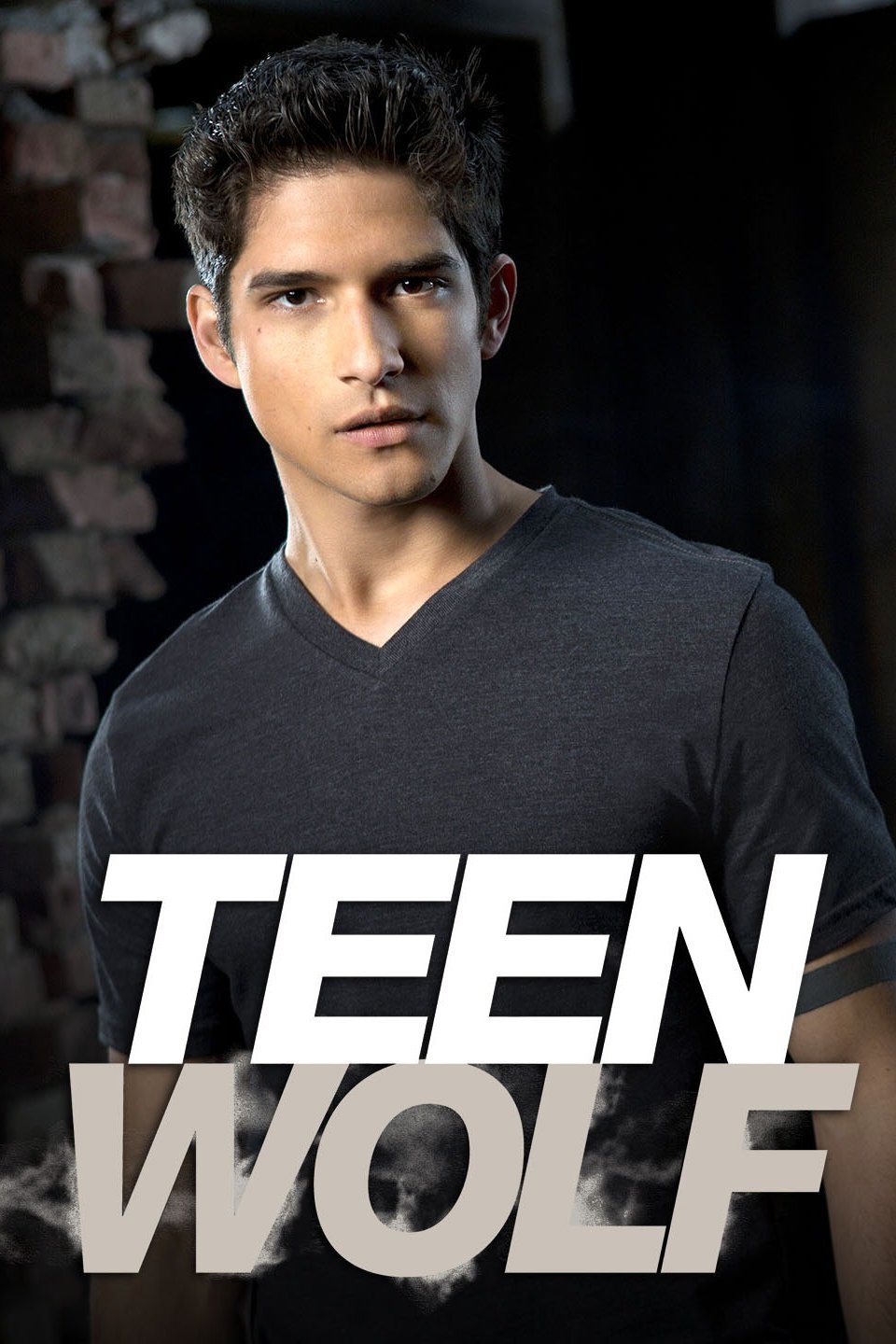 I finished Teen Wolf
Wow. What a show this was. I know there are still 10 episodes to come out but season 6A ended perfectly so I don't know how the next episodes will be like.
This show was such a crazy ride. It was like the makers were trying to cram every weird supernatural being they could find into one show. This show was certainly not perfect but soo good. Also, can you feel me major crushing over Stiles Stilinsky?
I finished watching Friends for the third time so I moved on to re-watching How I Met Your Mother. I'm also watching Shadowhunters as the episodes are coming. I really don't understand where this show is going. I'm not going to stop watching it but I really hope it gets better.
After a long time, I finally watched a movie. I watched the Pride and Prejudice (2005) movie for the third time since I was also reading the book. This was such a beautiful movie and the soundtrack was amazing. I definitely need to watch more classic adaptations.
Songs I Listened To On Repeat
Thinking Out Loud by Ed Sheeran– I swear this song is never getting out of my head.
War of Hearts by Ruelle
So here's the thing. Do you all remember that amazing scene of  Malec's first kiss in Shadowhunters and do you remember that a beautiful song was playing while it happened? This is that song.
I really liked the song playing in the background of the scene but I didn't bother finding out what it was. Then I heard this song playing in an episode of Teen Wolf for just a few seconds and I recognized and found it.
The music and lyrics of this song fit Malec perfectly and I'm so glad I found such an amazing singer. Many of her songs have been played in Shadowhunters including "Monsters". The acoustic versions of both War of Hearts and Monsters are beautiful.
This Month's Posts
Dangerous Games by Danielle Steel (Book Review)
Bookish Discovery This Week #2
Real Neat Blogger and Liebster Award
Heroes or Thieves (Steps of Power: The Kings) (Book 2) by J.J Sherwood- Book Review
Waiting for Regina by Curtis W. Jackson (Book Review)
Deceived by Heena Rathore P. (Book Review)
The Tree with a Thousand Apples by Sanchit Gupta (Book Review)
Against All Odds by Danielle Steel (Cover Reveal)
Bookish Discovery This Week (Introducing A New Meme)
Sick of Being Healthy by Monisha K. Gumber (Book Review)
Indian Books I've Recently Added To My TBR List (Top 10 Tuesday #9)
Which books did you read this month? Which was your favorite?
Let me know down below!