Hi everyone! How are you doing?
I have been very inconsistent with posting for many months now. There is no excuse other than that life got busy and I lost motivation to write. Since its summer vacation now, I'm trying to get back to posting on my blog and bookstagram.
Since I haven't done a monthly wrap-up recently, I decided to make a post of the best books I've read so far this year.
1 . The Great Gatsby by F. Scott Fitzgerald
I love reading short classic books. They are beautiful pieces of writings packed up with many themes and give you an experience that a classic book does. This is a sad book that gives an enjoyable experience. I really enjoyed the narration. There are still some things about this book I don't quite understand but I loved reading it.
2. Anne Frank Remembered: The Story of the Woman Who Helped to Hide the Frank Family by Miep Gies and Alison Leslie Gold
I've mentioned here before that The Diary of Anne Frank is one of my favorite books. I was 13 when I read it for the first time, the same age she was when she started writing it. I could not only relate to Anne as a teenager but I came to know about the atrocities done during the second world war. I have re-read the book since then and it is still as comforting to me as when I was 13.
Anne Frank Remembered is written by Miep Gies, the girl who helped the Frank family when they went in hiding during the Holocaust. I absolutely loved the way this book was written. I was completely hooked. For the first time, I experienced the Frank family's story through an outsider's perspective. But more than anything, I'm in awe of Miep's courage and selflessness in helping the family.
.
.If you haven't read The Diary Of A Young Girl by Anne Frank, you should definitely read it no matter your age.
3. The Sense of an Ending by Julian Barnes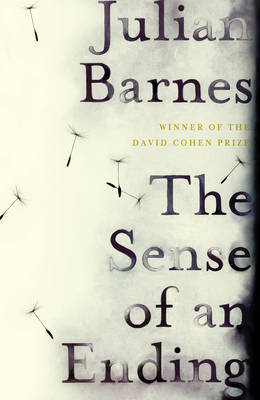 The Sense of an Ending by Julian Barnes follows the story of an ordinary middle-aged man who encounters with his past and how it affects him. This book is the 2011 Man Booker Prize Winner. This book is a short and engaging read. It is also one of those books where you don't know where the plot is going and you have to really think to understand what the character's actions mean. .
.
The ending of this book is very cryptic. I used to like books like these with hidden meaning and endings left to the reader's imagination, but not anymore. Now I feel frustrated and annoyed whenever that happens. I feel that either I'm too dumb to understand what happened or that the story was pointless. .
4. Love Poems by Pablo Neruda, translated by Donald Devenish Walsh
An absolutely beautiful and sensual collection of poems by Pablo Neruda. I also read Twenty Love Poems and A Song Of Despair last month but didn't really enjoy it. The poems were a mixture of love and nature and I couldn't connect to them. I loved Love Poems and I can't wait to read more of Neruda's poems.
5. In Custody by Anita Desai
This book was part of my Indian Writing In English paper this semester. I absolutely loved the writing style of the author. The descriptions of Mirepore, Delhi, of Urdu poetry- everything was beautiful. The characters were all mostly miserable but still enjoyed the story.
6. The Gardener by Rabindranath Tagore
The Gardener by Rabindranath Tagore is a collection of eighty-five translated Bengali poems. It is one of the best collections of poetry I have ever read. The poems are very short describing various feelings and various scenarios. They have an Indian touch that I adored. I absolutely cannot wait to read more of Tagore.
7. Trapped by Rajat Chakraborty
Trapped by Rajat Chakraborty is a self-help book that illustrates the importance of self-awareness and provides a step-by-step guide to achieve it.
The author in his preface confesses that he spent his first year of college wondering what he wants to do with his life. That really hit me because I was spending my first year wondering about that too.
Escapism is a huge problem with a lot of us. We prefer distracting ourselves instead of looking inside us and improving our lives. This is where the importance of self-awareness comes in. The author provides a detailed guide to break the traps we have confined ourselves in. The book is very easy to read, even for those who are not used to non-fiction or self-help books. To truly benefit from this book, one has to thoroughly read it and implement it in their lives. That is exactly what I plan to do.
I recommend this book to everyone. It is a must-read for college students.
Hope you all enjoyed this book! Let me know if you have read any of these books and your thoughts!