Hi everyone! How was February for you? It was a stressful month for me. I had a few tests this month and I have my final exams staring from Thursday. Despite all this, I managed to read 4 books. You can also see my January Wrap-Up here.
Books I Read
1. Constant Guests by Patricia Nedelea
This book was a fantastic read! It was nothing like I've read before and very thrilling. It is a mixture of Historical Fiction, Mystery and Fantasy. I gave it 4 stars and I highly recommend it.
You can see my full review of this book here
2. Animal Farm by George Orwell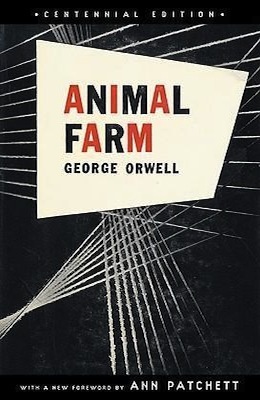 I loved this book! It was so deep but written in such a simple way. It is one of the best classics I've ever read and I'm excited to read more works of George Orwell. I gave it 5 stars.
3. Bloodwalker by L.X Cain
This book is a paranormal thriller set around a circus and has creatures called bloodwalkers. I don't read many books like this but I really enjoyed it. It is narrated by two characters and has a very interesting plot. I gave this book 4.5 stars and I highly recommend it!
4. #Blur (GearShark #4) by Cambria Hebert

I'm a huge fan of Cambria Hebert's #Nerd and #Gearshark series. This book is Arrow and Hopper's story. I was really excited for this and I'm so glad it didn't disappoint. This book was beautiful and heartbreaking. These series are my favorite romance books and i really don't want them to ever end. I gave this book 4.5 stars.
Best Posts of This Month
Quotes from Harry Potter and the Deathly Hallows
The Reflections of Queen Snow White by David Meredith- Book Review
Girlgoyle by Better Hero Army- Book Review
Keep Walking: Never Look Back by Linda Jones- Book Review
Constant Guests by Patricia Nedelea- Book Review
Which books did you read this month? Which was your favorite? Let me know!