Hey everyone! This is the second part of the list of authors whose one or two books I have already read and I want to read more books by them in the future. Hope you enjoy this post:)
1. Andrew Smith
Book I have read:
100 Sideways Miles is an amazing book! It is one of the most unique books I had ever read and I cannot wait to read more books by this author.
3. Holly Black
Book I have read:
The Darkest Part of the Forest was a really good book. It had a very interesting concept and I liked that it was a standalone. I'm really interested in reading The Coldest Girl in Coldtown and her series Magistarium with Cassandra Clare.
5. P.G Wodehouse
Book I have read:
I stumbled across this book in my library and really enjoyed it. I don't know much about Wodehouse's other works but I'm interested in trying them.
7. A. P. J. Abdul Kalam
Book I have read:
I really enjoyed learning about this man in this autobiography. I've heard great reviews about his other works and I'm looking forward to reading them.
8. Oscar Wilde
Book I have read:
This classic by Oscar Wilde is hilarious! He is one of the many classic authors I want to read more from.
9. Agatha Christie
Books I have read: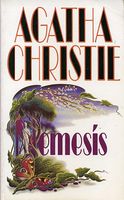 I have only read these three books by Agatha Christie and I liked all of them. My library has a huge collection of her book and I want to make more use of it in the future.
2. Sarah Dessen
Books I have read:
I really liked these two contemporaries by Sarah Dessen. I found them to be enjoyable as well as deep. I hope I like her other books as much as these two.
4. Paulo Coelho
Books I have read:
My experience with Paulo Coelho hasn't been great. I found both of these books to be okay and a little over-hyped. However, his books seem to have very interesting plots and I want to try more of them.
6. Ruskin Bond
Books I have read:
Ruskin Bond is one of the most popular Indian authors. These two anthologies by him were heart-warming. I think his other works are quite different from these and I'm really excited to read them.
Let me know down below your thoughts on these authors and their books.