Hey everyone!
For the last year or so, I haven't been big on series. I have started a few series but haven't completed any. I used to binge read series but I guess I have just lost the patience to do that and I simply read more stand-alones now. So today I'm gonna share with you all the series that I do plan to finish.
1. The Dark Artifices by Cassandra Clare
You all know I'm a huge Cassandra Clare fan and I loved Lady Midnight. I do own Lord Of Shadows but I haven't read it yet. I'll definitely read in 2018 since I'm dying to get back into the Shadow world. There's  another reason that I've been procrastinating reading LOS and its that I want to read Tales From The Shadowhunter Academy and The Bane Chronicles first. I'm just waiting for the opportunity to get them.
2. Steps Of Power by J.J Sherwood
Steps Of Power: The Kings is a high fantasy series. I absolutely loved the first book Kings or Pawns and also enjoyed the second book Heroes or Thieves. This is actually the first and only high fantasy series I've ever read and I'm mesmerized by the universe and characters and stories. I'm eagerly waiting for the third book Gods Or Men.
Read my full review of Kings or Pawns and Heroes or Thieves.
3. Harappa by Vineet Bajpai
Harappa: Curse of the Blood River is a fantasy, historical fiction and mythological book that I read this year. It was really exciting and the best Indian mythological book I have read so far. I'm really looking forward to the sequel Pralay.
Read my full review of Harappa.
4. Magnus Chase and the Gods of Asgard by Rick Riordan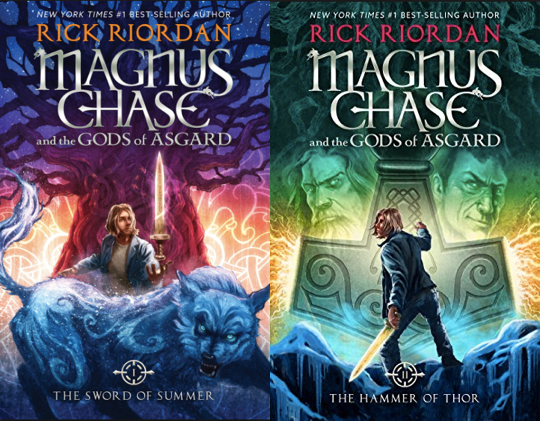 Oh, the guilt I feel whenever I think about this series. I've only read The Sword Of Summer so far and I haven't even started The Trials of Apollo yet. Definitely in 2018.
5. Esper Files by Egan Brass
Esper files is a Science Fiction/Steampunk series. I really enjoyed the first two books and I'm really forward to reading the third. I already have an e-arc of it- Esper Files 3: The Chimera Formula.
Read my full reviews of Esper Files and Esper Files: The Sky Cult
6. Saga by Brian K. Vaugh and Fiona Staples
Saga is a sci-fi comic/graphic novel series. I'm not a huge fan but I do enjoy the series. I have read till the fifth volume and hoping to start the sixth soon.
7. Dharmayoddha Kalki: Avatar Of Vishnu 

by

 Kevin Missal
Another mythological fantasy book that I really enjoyed this year! This book was very fun to read despite the fact that it was 500 pages long. The sequel comes out in 2018 and I cannot wait.
Read my full review of this book here.
8. A Song Of Ice and Fire by George R.R Martin
Technically, I haven't finished the first book yet but I'm still including this series. I hope to read it slowly and fully enjoy it and maybe by the time I'm finished, the next season and the next book would have come out.
9. Rusk University by Cora Carmack
This is a New Adult Romance series that I really enjoyed. There are currently 3 books out, all having different protagonists. Books like these are always fun to read so I'm really looking forward to the fourth book All Closed Off.
10. Sherlock Holmes by Arthur Conan Doyle
This is really sad. I was dying to get my hands on the complete collection and when I did, I didn't even read a single book from it. Let's just hope I make some progress in this series next year.
That's it. I hope you all enjoyed this post!
Which book series do you plan to finish? Let me know down below!
Find me in other places: